Color Consulting
Discover an amazing level of service
"We listen and provide clients with the colors/finishes they are describing, not just what is trendy."
"We've learned that clients know what they want, they just need someone to hear what they're saying and translate their words/ideas/photos into the right color."
Trend Advice
We have knowledge of current trends. We understand what's selling and trending at many price ranges and we are aware of interior designers leading edge trends in colors and finishes.
Color Matching Specialists
We have color matching specialists on staff for several process step specialty finishes and hard to achieve modern stain colors. If you can dream it, we can achieve it.
Communication
We save contractors time by connecting directly with homeowners and designers for color selections. We speak designer language and are not frustrated by trying to nail down the right color – we enjoy that process.
Streamline
We communicate directly with those actually applying product to ensure that the unique processes required to achieve a clients desired look get passed through from development to production.
The Insider's Guide to Paint Color and Design Trends
The Insider's Guide to Paint Color and Design Trends highlights the top trending color and design choices along with finish selections that we are seeing in the marketplace today.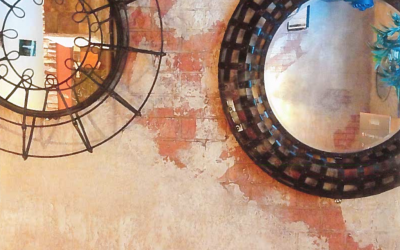 In this project we are replicating a restaurant's distressed brick in a client's home. In this video you can see how we add a distressed, vintage look to an ordinary sample brick sheet from Home Depot.
read more
Want to see our work?
Schedule a private tour to see our work in person!